IELTS Test Centre
The Macquarie University IELTS Test Centre is one of the largest IELTS Test Centres in Australia, offering the IELTS test as well as a range of IELTS preparation courses and IELTS practice material.
We are conveniently located at Macquarie University's North Ryde campus and offer IELTS tests approximately twice per month. Over 15,000 candidates pass through our doors annually.
Our interactive IELTS Online and face-to-face IELTS Intensive preparation courses designed by experienced IELTS teachers and examiners will help you succeed in the IELTS Test. Our friendly staff will assist you to choose the best test preparation option for you.
Prepare for the IELTS test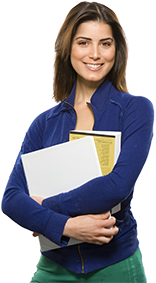 We suggest you prepare for
the IELTS test using one of the
3 following programs.
IELTS Intensive Preparation
IELTS Online Course
One2One Tutoring
Learn More
---
Our News
TEST DATES AVAILABLE

Registration for 20 September is still open until 4 pm on Tuesday 16 Sept. Test Places can be bought only in person at our office. Only 1 GT place is available and more than 30 Academic places are available. Please bring valid passport and credit or debit card.

(Updated 15 September 5:09 pm)
RESULTS PICK-UP
Results for 16 August 2014
Your Candidate ID is a 6-digit number. e.g. 010XXX or 000XXX.
For some candidates, collection from our Test Centre will also be possible. This is only for candidates who chose the pick-up option on the day of the test. If you did not choose the pick-up option, results will be posted to you.
IELTS OFFICE CLOSING PROCEDURE
Sometimes there are long queues at closing time. In this case our office will close the queue at 4.10pm in order to make sure the staff can finish serving customers by closing time at 4.30 pm. If you arrive at the Test Centre after 4.10pm, you may not be able to join the queue and may not be served that day. Please note we are doing this to ensure that our staff can finish work at a reasonable time. Please plan to come to the Test Centre early to ensure you will be served. Thank you.
---
Available Courses
Get Results!

Two interactive Online preparation courses in all 4 modules. 30-90 days access starting from $49.

Intensive learning!

24 hours of face-to-face preparation for under $600.

One2One

Book in for a 1 hour personal feedback session with an IELTS tutor for only $130.