Test Day Information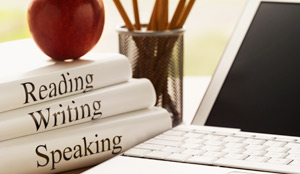 Come to the test room by the time indicated in your confirmation letter. Ensure you arrive at the test centre early to allow enough time to register. The test will take a whole day, from 9 am until possibly 6 pm in the afternoon.
Remember to bring:
Your valid, original passport for identification purposes (certified copies are not accepted).
Your IELTS test confirmation letter (you will receive the letter in person when you  complete your booking before the test, or by email for interstate/postal applications).
Pencils, sharpener and an eraser.


Do not bring a mobile phone to the Test Centre. You cannot take it into the test room. If you do bring a mobile phone to the test room, you will have to leave it with the invigilators, but we cannot take responsibility for your phone.


Do not bring expensive bags or other valuable items. All bags must be left in our locked bag room during the test, but we do not take responsibility for your possessions. Please dress warmly at colder times of the year.
The IELTS Test Format
The test consists of four parts; listening, reading, writing and speaking.

Listening - test time: 30 minutes
Reading - test time: 60 minutes
Writing - test time: 60 minutes
Speaking - test time: 11-14 minutes

The Listening, Reading and Writing sections of the test are held in the morning from 9:00am to 12:30pm. No latecomers are allowed into the test room once the test commences.
Interviews for the Speaking section are held after 1 pm. You will be notified of the interview time on the test day. Please be prepared for a late afternoon appointment.
For more information refer to the IELTS Information for Candidates booklet.
Your test results will be posted to you 10 working days after the test and also made available here.